Here's a little peek into my workshop!
I am able to use a planer, band-saw and some of the other tooling displayed below. The Jet Vacuum System allows me to work and maintain a clean and healthy work-space. My parents have mandated a 'Safety First' Policy with the use of goggles and protective ear wear.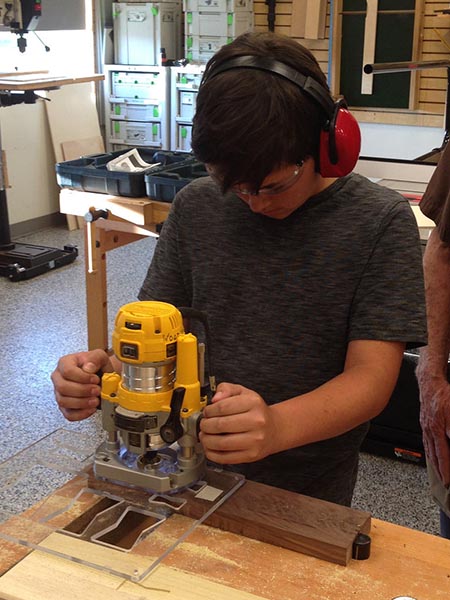 Router Work
Practicing using a router—I have used the proceeds from my original sales to buy three different types of routers and the necessary bits to do quality work.
Kreg Router Table
I use a specialty Kreg Router Table for precise edging and joining of the products that I make.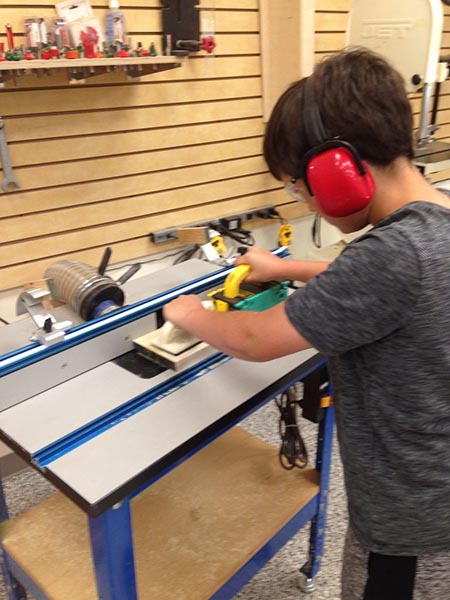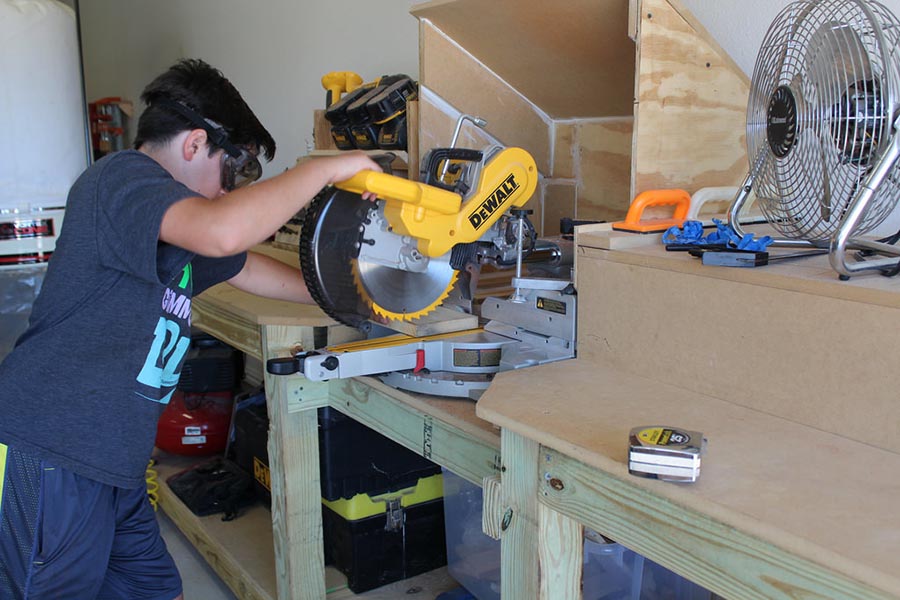 Sliding Miter Saw
Safe and careful operation of the compound sliding miter saw.
Drum Sander
Multiple sanders for various and precise applications and since my family got tired of me asking for sanding help, I now have a Drum Sander!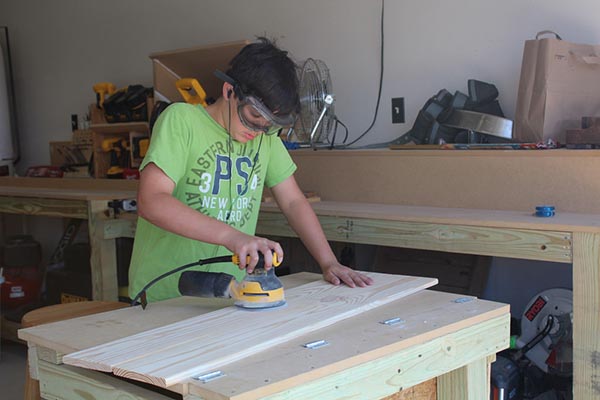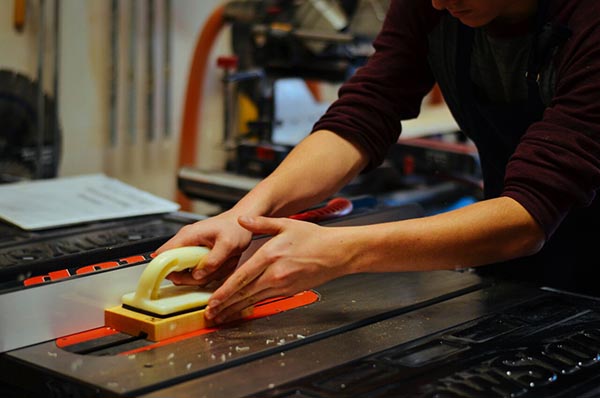 SawStop Table Saw
The SawStop Table Saw makes it easier for more complex and larger scale projects.
Reclaimed Wood
I strive for perfection, but whenever working with reclaimed wood it is not always possible to be completely accurate, but that is the beauty of using a product that someone else would just dispose of.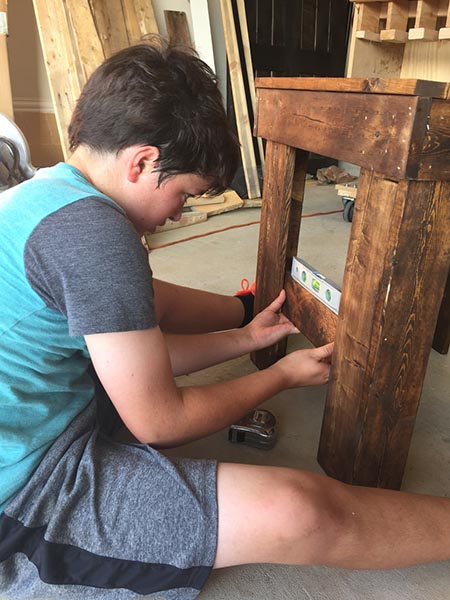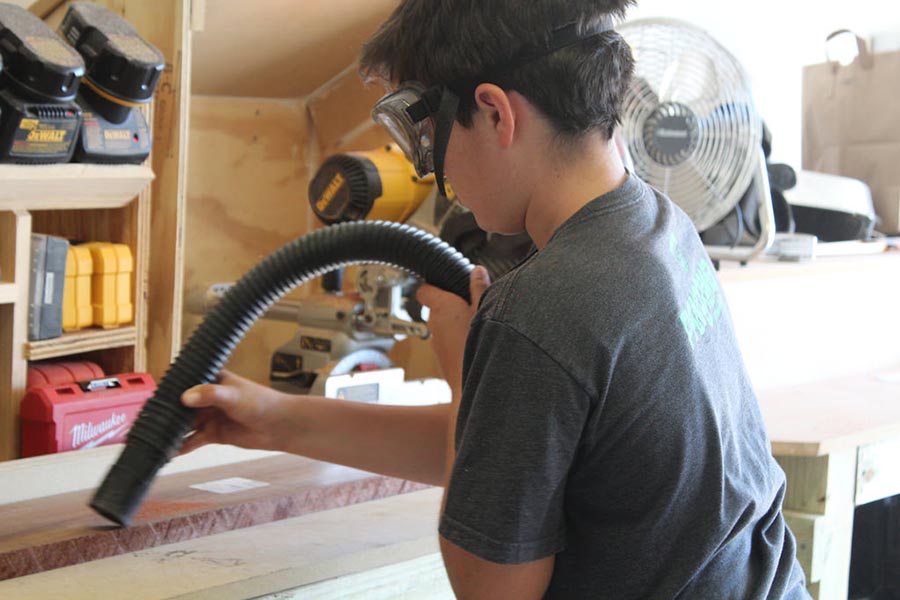 Cleanup
Lastly comes cleanup—Not always my favorite, but necessary! Sometimes I luck out and get my brother to help out!
Thanks for taking the time to visit my WORKSHOP!!!!
Get in Touch
Questions about our products: contact Nicho.
Ready to shop: visit our store to see our latest creations.